Congratulations to the CCE Approved Clinical Supervisor (ACS) training award winners. Recipients receive $500 to support their attainment of the ACS credential.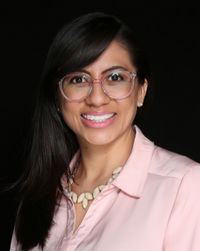 Ivette Acevedo Weatherholtz is a bicultural and bilingual counselor specializing in complex trauma, migration trauma, attachment repair and reunification, cultural and racial identity issues—first generation, DACA, and mixed family-status stress—and radical self-care. She is passionate about integrating creativity, play, somatic psychology, and natural healing practices to provide holistic therapeutic experiences that rupture cycles of intergenerational, community, and social-political trauma. She is a National Certified Counselor, a Registered Play Therapist, EMDR certified, a TBRI practitioner, and has also received training in other therapeutic interventions such as Integrative Treatment of Complex Trauma for Adolescents (ITCT-A), Interpersonal Neurobiology, Conscious-Trauma Yoga, and DBT. She is currently pursuing a PhD in counseling education and supervision at the University of New Mexico. Her goal as a CCE Approved Clinical Supervisor is to provide culturally competent and bilingual supervision/consultation services to counselors of color working with migrant populations.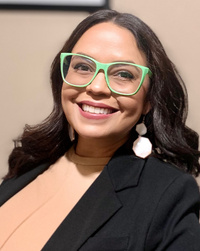 Cristal Acosta is a Licensed Professional Counselor and Texas State Board approved supervisor who has practiced in the border area of El Paso, Texas, since 2010. She has extensive experience treating individuals with traumatic histories and is certified in EMDR, TFCBT, and PCIT. She is a Certified Clinical Trauma Professional who, in addition to treating trauma, also trains and teaches others in the community and at the university level about trauma-informed care. She will utilize her newest learning experiences in obtaining this credential to enhance her current supervision practices. Her goal as a CCE Approved Clinical Supervisor is to offer emerging therapists the highest level of training under her wing as possible, ensuring her border community has access to excellent care.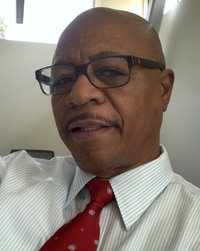 Dr. Eddie McCaskill is a Licensed Professional Counselor, Licensed Clinical Social Worker, Certified Alcohol Drug Counselor, Master Addiction Therapist, and a National Board-Certified Psychotherapist. He is certified by the American Psychological Association and has been licensed in the state of Missouri since 1991 as a Licensed Clinical Social Worker and a Licensed Professional Counselor. Dr. McCaskill completed his undergraduate degree in Psychology from Pepperdine University, Master of Social Work from Washington University in St. Louis, and his doctorate from Argosy School of Professional Psychology and Grand Canyon University.
Dr. McCaskill's area of expertise is trauma, depression, and adverse childhood experiences. He was recognized and honored by Bank of America's Neighborhood Excellence Initiative as a local hero in 2011. He has received numerous awards from local and state organizations for his work providing mental health services, including recognition by the Missouri House of Representatives in a resolution put forth by State Representative, Steven Roberts in 2017 for work in the community. Dr. McCaskill presented at the Healthy Marriage and Responsive Fatherhood Conference in Washington, D.C., in 2017; Missouri Department of Mental Health Conference in 2019 and 2021; Philadelphia Trauma Training Conference in 2019; and the NAADAC 2019 Annual Conference in Orlando, Florida.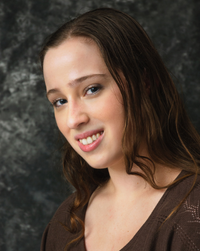 Lynn Pierce is a doctoral candidate in counselor education and supervision at The Pennsylvania State University. She is a former NBCC Minority Fellowship Program Fellow and a former CSI Leadership Fellow. Pierce has work experience with trauma, sexual and affectional minorities, and individuals with disabilities. Much of her interest is in how intersecting identities may impact marginalized and minority individuals. Pierce is a service dog handler of 7 years, and her research and advocacy centers on helping mental health professionals and related professions understand the laws applicable to service dog teams as well as how to interact with service dog handlers in positive ways to improve outcomes for this demographic. She is EMDR trained and an Equine Specialist in Mental Health and Learning.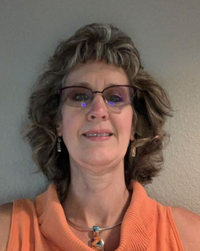 Dr. Susan Stuntzner is the Director of Accessible Education and a counselor at Southwestern Oregon Community College and an adjunct faculty of mental health and rehabilitation counseling at the University of Providence and University of Texas Rio Grande Valley. She earned a Bachelor of Arts in elementary education from Linfield College, a Master of Science in counseling/rehabilitation counseling from Portland State University, and a Doctor of Philosophy in rehabilitation psychology from the University of Wisconsin – Madison. She is a Licensed Professional Counselor (LPC) in Oregon and Idaho, a Licensed Mental Health Practitioner (LMHP) in Nebraska, an Oregon Approved Supervisor for professionals seeking their LPC, a National Certified Counselor (NCC), a Certified Rehabilitation Counselor (CRC), and a Board Certified-TeleMental Health Provider (BC-TMH).
Dr. Stuntzner has 24 years of experience working in the rehabilitation counseling profession. During this time, she has worked as a behavioral skills coach, vocational training program coordinator, vocational evaluator, rehabilitation counselor, psychology staff member, counselor, director of accessible education, and faculty member and has a wide breadth of experience in helping people live with and move past a disability or difficult life events. She has several goals she plans to pursue with the Approved Clinical Supervisor credential. Dr. Stuntzner is passionate about helping rehabilitation counselors and counselors working with individuals with disabilities become Licensed Professional Counselors and increasing access to licensure and supervision for counseling professionals living in rural areas. Additionally, she is looking forward to working with counselors and educators to enhance training opportunities for counselors to learn about supervision.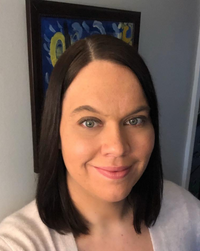 Stephanie L. Sullivan is a Licensed Professional Counselor in New Jersey as well as a National Certified Counselor. She attained her Master's in Science from Monmouth University's Professional Counseling Graduate Program. She currently works for Catholic Charities' Family Growth Program providing trauma counseling to children, teenagers, and their families. She is certified in Trauma-Focused CBT, Problematic Sexual Behavior Group Therapy, as well as Parent-Child Interaction Therapy. She is also an adjunct professor in the psychology departments of both Brookdale Community College and Monmouth University. Her goal as an Approved Clinical Supervisor is to be able to provide supervision to more interns and new professionals in the field to expand the Family Growth Program to allow for more clinicians to help more families in need of services.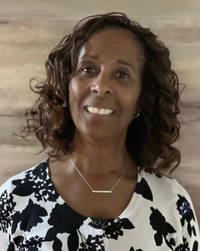 Willetta Wilson is a Licensed Professional Counselor, Licensed Marriage and Family Therapist, a Master Addiction Counselor, and Board Certified-TeleMental Health Provider. She maintains specialty certifications for national certification bodies as a certified relationship counselor, certification as a domestic violence counselor, and certified sexual disorder diagnostician. Wilson is currently licensed in Virginia, Michigan, and the District of Columbia. She currently serves on various committees and boards, including NBCC, VCA, and ACA. She believes in a relational, strengths-based approach to therapy and has experience working within the areas of anxiety, depression, grief and loss, addiction, relationship concerns, and other life experiences. She believes that each person has their own story that has shaped what they are currently experiencing. Through her work, she strives to foster a safe space where clients can tell their stories, gain insight into how that has impacted them, and create a new reality that is more fulfilling.